Metal Roofing Athens GA
Let Us Help You With Your Next Metal Roof Project
Metal roofs have become more popular over the generations and our trendy town has succeeded with this crafty and rustic look. Compared to a traditional asphalt shingle roof, metal roofing has proven to be more cost efficient with material and energy usage. Metal roofs also do not require as much regular maintenance as a traditional roof.
Athens Remodeling & Roofing provides metal roofing services to Athens GA and surrounding communities. We provide various styles of metal roofs, metal roof installation, and metal roof repair services.
If you are looking for a weatherproof, resilient roof paired with excellent customer service from a locally owned and operated business, you have come to the right place. Call Athens Remodeling & Roofing today for a free estimate on your new metal roof for your home or business.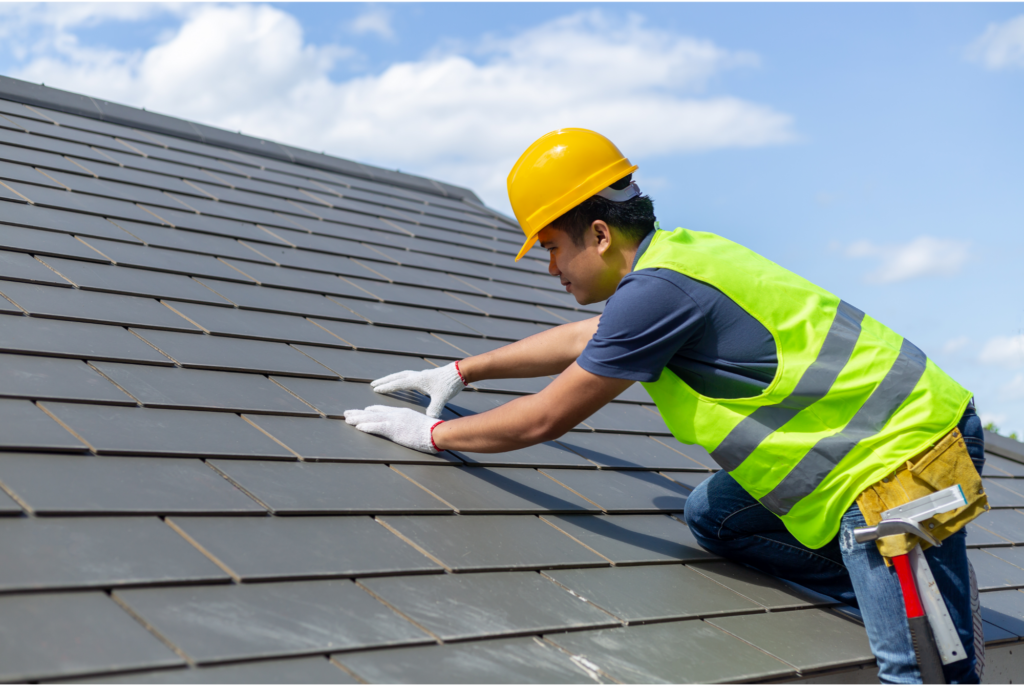 Why Choose Athens Remodeling & Roofing?
At Athens Remodeling & Roofing, we offer a wide range of residential and light commercial roofing and roof repair services to individuals and businesses in Northeast Georgia. Our locally owned and operated company only uses high-quality materials to provide you with the best possible results. Additionally, we pride ourselves on our superior and experienced craftsmanship.
You can always count on our licensed and insured roofing professionals to diagnose and fix any issues with your home's roof. In addition to delivering fast and reliable services, our team can also keep your roof in good shape at an affordable price. Don't hesitate to call us for a free estimate and consultation.
Benefits of Metal Roofs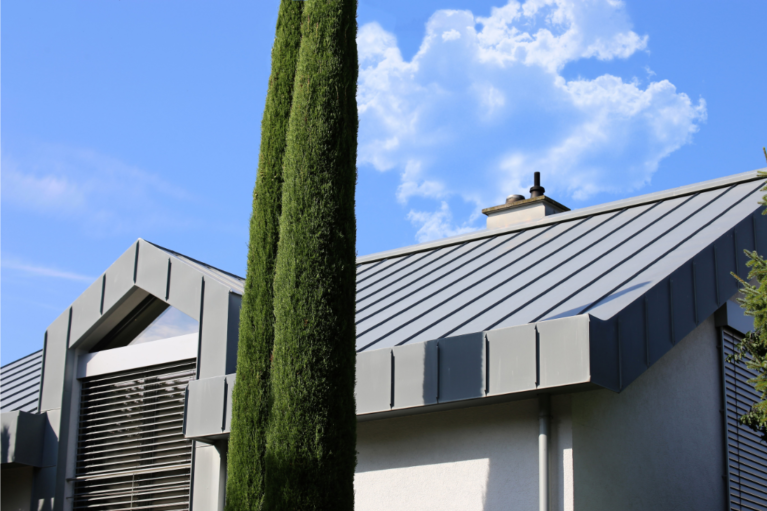 Energy-efficient
Metal roofs can save summer cooling expenses by up to 20% or more thanks to thermal breaks and reflective coatings.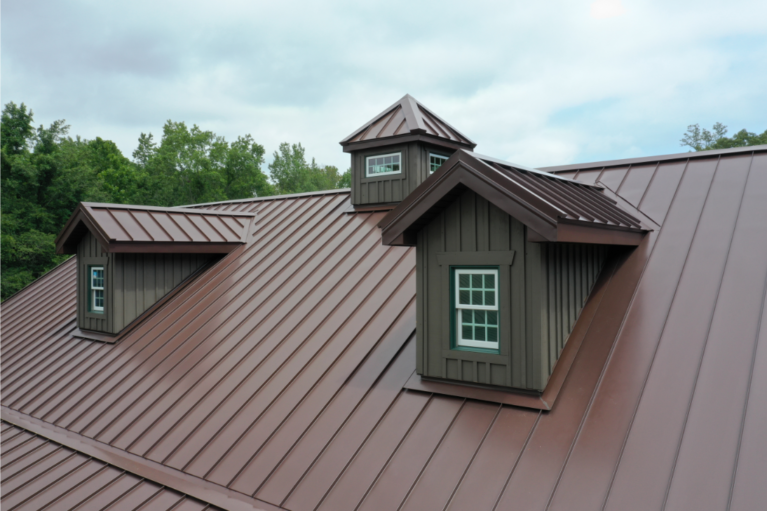 Lower maintenance
With a correctly installed and designed corrugated tin roof, you'll no longer have to worry about costly roof repairs or upkeep, as most other materials require.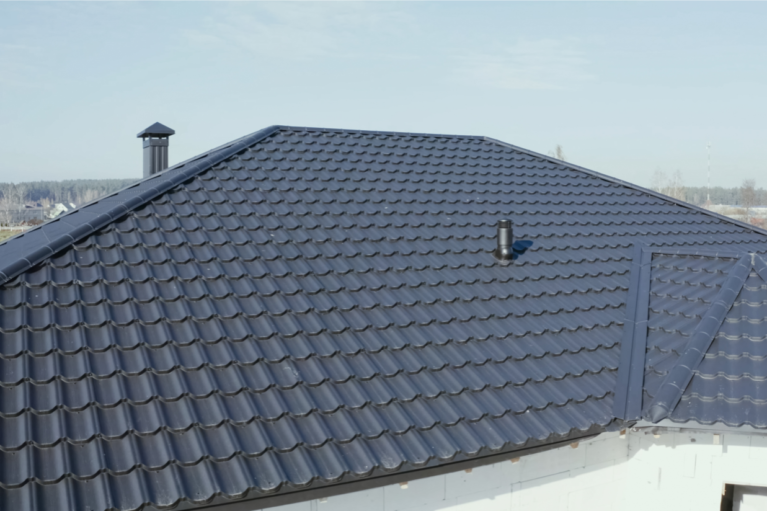 Resistance to mildew
The growth of mildew and algae is favored by a moist environment, which is why water-resistant metal roofs are an excellent choice. Cleaning your roof of mold, mildew, and algae is a great way to keep your house looking great for many years to come.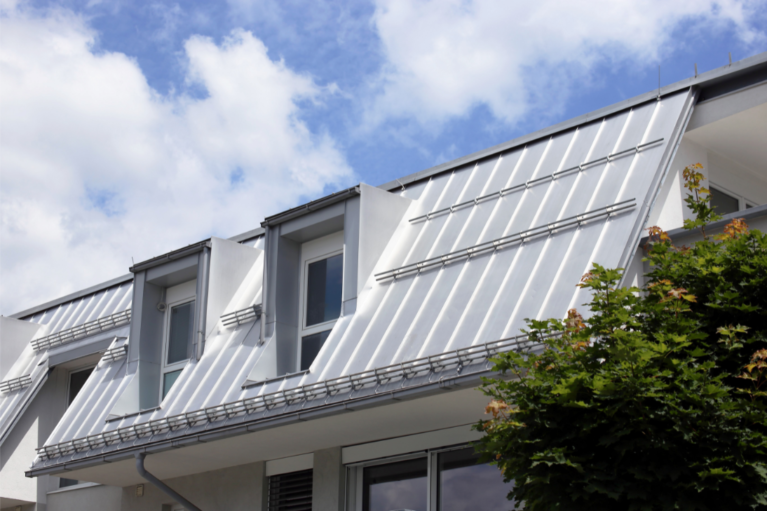 Condensation
Metal roofing doesn't pose a condensation issue when installed on ordinary residential construction with roof decking and adequate attic insulation and ventilation. This is because tin roofing doesn't absorb moisture, making it less susceptible.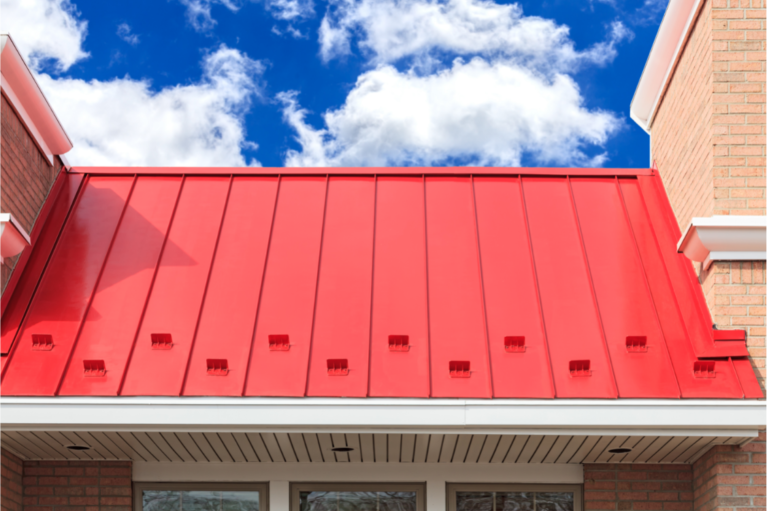 Environmentally friendly
Since they are energy-efficient, recyclable, and made from recycled materials, metal roofs are good for the environment.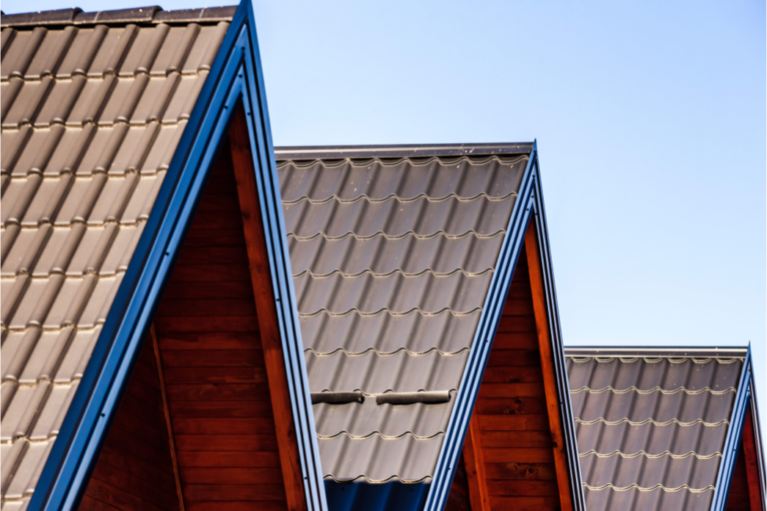 Lighter weight
Low-weight roofs protect structures from instability and damage as they age, especially in seismically active areas.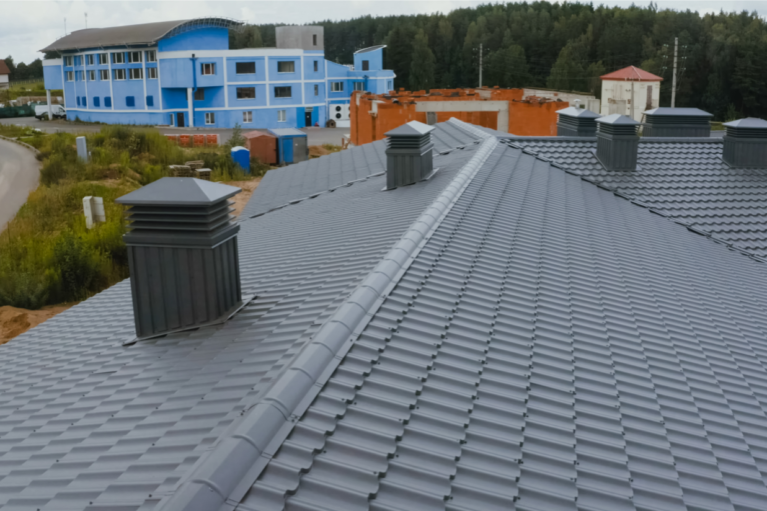 Longevity
The lifespan of a metal roof can range from 25 to 50 years if it is properly installed and maintained.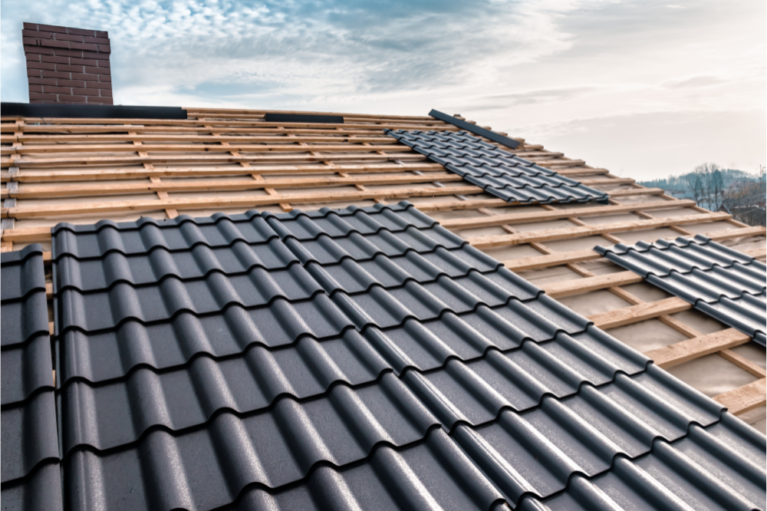 Partially recycled material
A high-quality aluminum roof should contain anywhere from 35% to 95% recycled material.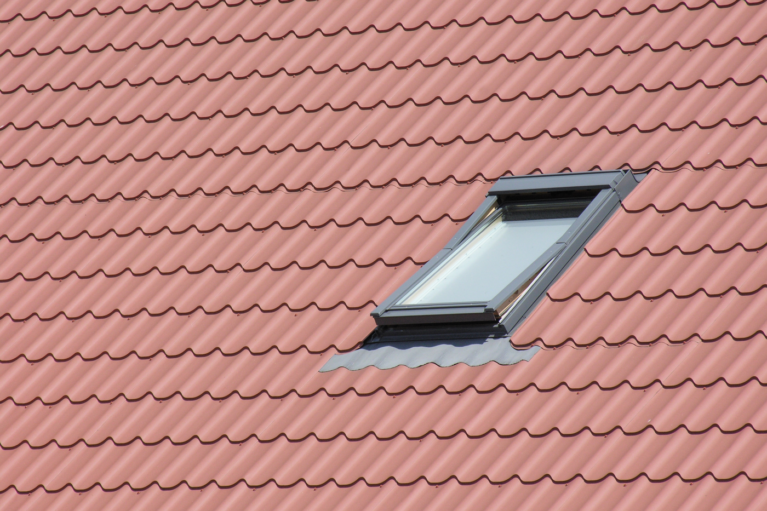 Fire-resistant
Corrugated sheet metal roofs are resistant to flying embers and sparks, preventing fires from outside a building.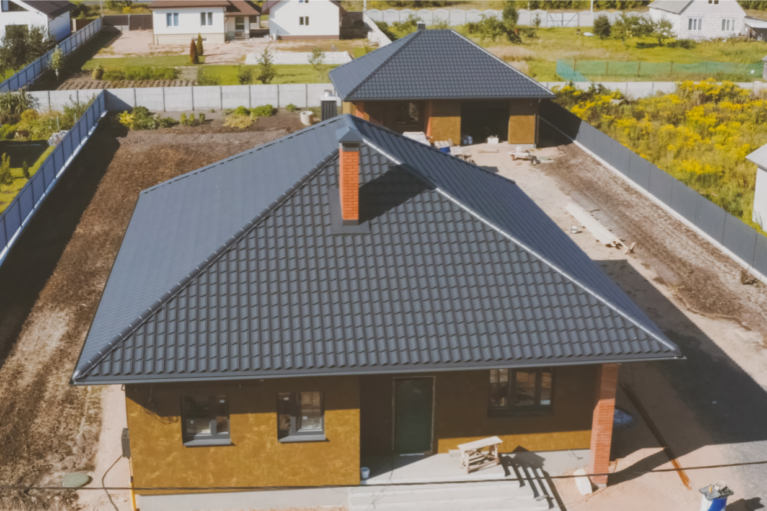 Recyclable material
Metal roofs are completely recyclable at the end of their useful life, unlike conventional roofs that must be disposed of in a landfill.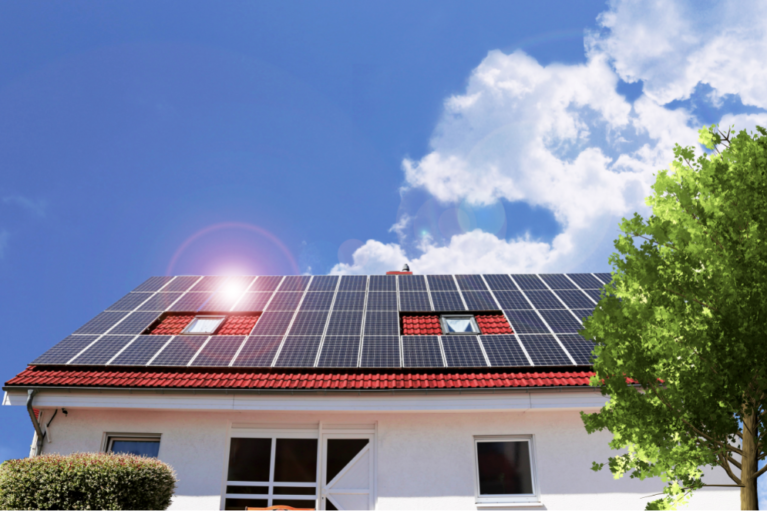 Solar options
Solar panels can be mounted on some metal roofs using a clamping mechanism without compromising the roof's integrity or voiding the manufacturer's warranty. It's also a sturdy base that can handle massive solar installations, reducing the risk of roof failures.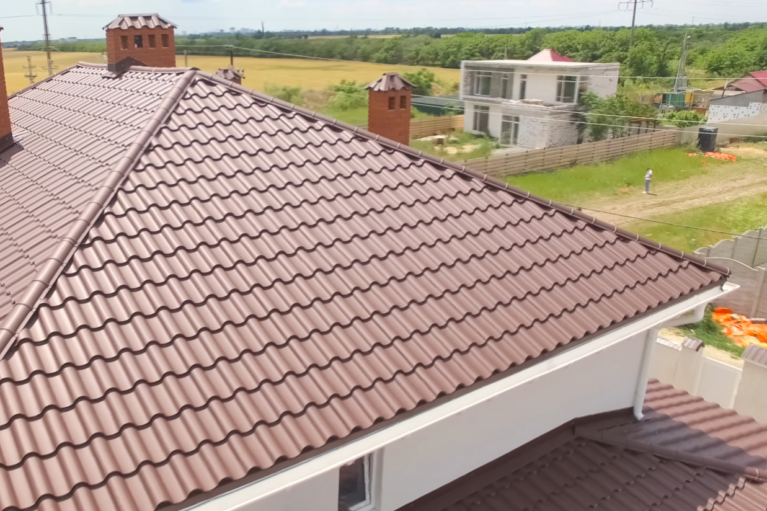 Modern style
Metal roofing provides a long-lasting uniqueness and charm to a house. Other types of roofing materials result in deterioration in appearance with time. On the other hand, metal roofing, such as a standing seam metal roof, can maintain a brand-new appearance for many years to come.
What Our Customers Can Expect
Step 1: Free Estimate
An experienced member of our team will meet with you to discuss your needs and provide a free estimate. Our proposal will include the scope and cost of the project, and we'll be happy to answer any questions you may have.
Step 2: Project Manager
As part of our service, we will designate a dedicated project manager to handle all your metal roof repairs and maintenance.
Step 3: Punctual Service
Our roofing specialists will get to work as soon as we've agreed on a timeframe. The project will be finished on time and within budget.
Step 4: Customer Satisfaction
We'll double-check everything when it's done to make sure it's up to our high standards and that you're satisfied with the results.
Metal Roof Maintenance
A metal roof is a popular choice for many homeowners and business owners because of its advantages. Fortunately, if the metal roof was fitted properly, the level of maintenance required is usually minimal, even for low slope metal roofs. Nevertheless, it's important to keep an eye on the condition of your metal roof and undertake routine maintenance to avoid major problems.
When it comes to metal roof maintenance, Athens Remodeling & Roofing wants to help you get the job done in a timely and efficient manner. We make sure your corrugated roofing is clean during our metal roof maintenance service and check for any damages.
Metal Roof Repair
Metal roofs are a popular choice for both residential and commercial properties because of their long-term resilience and low environmental impact. There are many advantages to using metal roofs over other roofing materials, including their ability to resist fire. However, if your metal roof isn't properly fitted or maintained, it's more susceptible to a wide range of issues.
Oil canning, leakage, scuffed and scratched metal, corrosion, incompatible metals & components, and chalking & fading are some of the most typical problems with metal roofs. Our roof experts can ensure that your metal roofing is correctly restored with the appropriate materials. Contact Athens Remodeling & Roofing for a free metal roof inspection today.
Metal Roofing Design Factors to Consider
Adding a metal roof to your house will improve its appearance, raise its resale value, minimize your carbon footprint, and provide you with protection for the rest of your life. Here are some factors you need to keep in mind when deciding on the design:
Finish type
Metal roofs are coated in one of two ways, polyvinylidene fluoride finishes (PVDF) and polyester.
Gloss
Metal roofs with a matte or low-gloss finish are the most popular choice for homeowners.
Color
The color of your aluminum roofing has an effect on the appearance of your house. As a result, it impacts how long your roof will seem new.
Granular
These are sometimes used on metal roofs and come with aesthetic advantages and functional drawbacks.
Steps Athens Remodeling & Roofing Take to Install a New Metal Roof
By employing our services, you can keep your home in excellent condition and prevent structural difficulties in the future. Here's what you can expect throughout the process:
First, we will apply the underlayment. You need an underlayment because it protects your roofing from adverse weather and prevents leaks and water damage.

To avoid any seams, we will trim the panels to the length of your roof. Water can seep underneath the panels if the seams aren't properly sealed.

Trim ends will be closed by bending them. Cuts and bends for each trim are specific to its shape.

We'll attach the eave trim to the roof deck directly on top of the underlayment using one-inch roofing nails.

We will splice and overlap the trims. We'll splice the ends together where they meet. As a first step, we'll angle cut the underlapping trim's bottom hem. A sealant will be sprayed on top of the underlapping trim after it has been installed.

We'll draw a line for reference. A reference line is essential to ensure that roofing panels are installed uniformly.

We're going to begin putting up the panels. A foam closing strip is used to hold each metal panel in place. Bugs and water are kept out by these strips, which are designed to fit the panel's corrugated underside.

We will overlap panels properly. As a best practice, we'll make sure each panel is laid flat, with the overlapped edge having a shorter rib leg that doesn't touch the metal sheet roofing surface.

After that, the panels will be fastened. Following the manufacturer's instructions during installation is essential because storm-related roof failures are frequently caused by poor roof fastening.

Lastly, we finish the process by securing a cap over the ridge. As the roof's topmost edge, ridge caps are plastic or metal panels that serve to shield it from water damage.
Frequently Asked Questions about Metal Roofing
Metal roofs provide the following benefits and drawbacks:
Pros:
Very durable and weather-proof
Energy-efficient
Fireproof
Eco-friendly
Cons:
In general, metal roofs are more expensive to install than other types of roofs, but they also demand less upkeep and maintenance costs.
Metal roofs typically have a lifespan of 40 to 70 years.
Yes, it is estimated that metal roofs can raise the resale value of an average property by up to 6%.
We can't guarantee that switching to metal roofing would save you money on your insurance premiums. However, there are some cases in which it does. Contact your insurance company for more information. Athens Remodeling & Roofing helps customer with roof insurance claims for any type of roof.
It depends. Metal roofing will not affect your Wi-Fi signal if your internet access is delivered by a satellite dish or a cable service. However, a metal roof might have an effect on cellular data if your neighborhood has poor cell phone service.
Yes, quality metal roofing can save households up to 40% on their energy bills.