Roof Repairs Athens GA
Roofing repairs done right the first time.
Athens Remodeling & Roofing is a locally owned and operated business that has been serving Athens GA and surrounding communities for many years. We guarantee all of our work and assure you that any roof repairs you need on your home or business will be done correctly the first time!
If you are not in the market for a new roof, but your roof needs repairs (or you suspect your roof needs repairs), we are Athens' number one choice for all roofing repair services. We provide free inspections and estimates in addition to help with insurance claims.
Leaking roofs are not only damaging to other parts of your home, but they can also be unsafe and over time make the roof unstable. We want to make sure your homes and businesses are in pristine shape, so you can feel confident that our repair services are going to provide the protection you need from outside elements.
Why Choose Athens Remodeling & Roofing?
At Athens Remodeling and Roofing, we provide Northeast Georgia with professional residential and light commercial roofing and roof repair services. Locally owned and operated, our company is dedicated to exceeding your expectations in terms of customer service and protecting your assets through experienced craftsmanship and the highest-quality materials available.
When it comes to identifying and resolving problems with your roof, our team of licensed and insured roofing experts is always ready to help. We place a premium on keeping the highest levels of quality and expertise because these are crucial to the success of our company.
At Athens Remodeling and Roofing, we show up on time, each time, to make sure your roof leak repair and maintenance are handled quickly and properly. Aside from providing swift and reliable services, we can also ensure that your roof is maintained in good condition at a reasonable rate. Feel free to contact us today for a consultation and free estimate. We will also be happy to answer any of your questions regarding roof repair in Athens GA.
Roof Repair
All roofing systems, regardless of how high-quality they are, will eventually need upkeep and roof repair. Your roof will inevitably get damaged, whether because of storm damage, natural wear and tear, or the presence of insects and critters. Here are some of the signs that your roof needs to be repaired: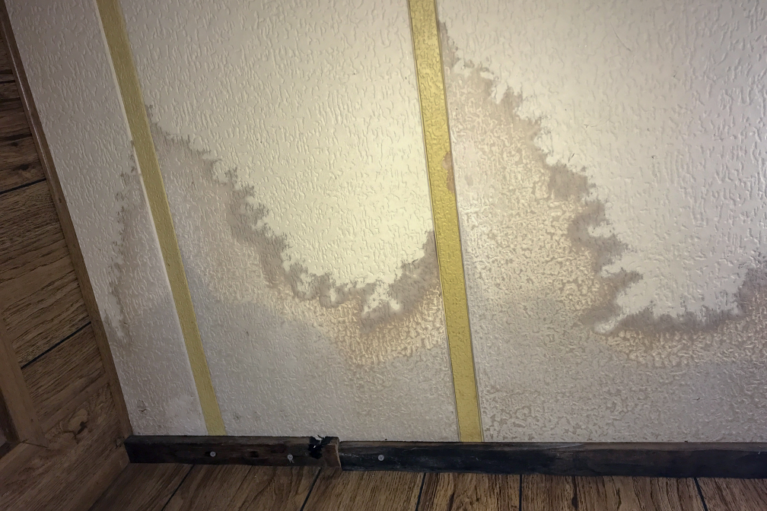 Water Stains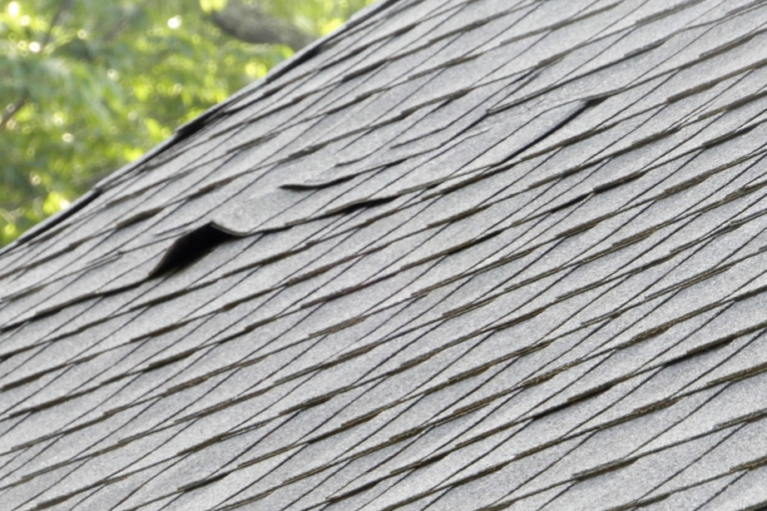 Buckling Shingles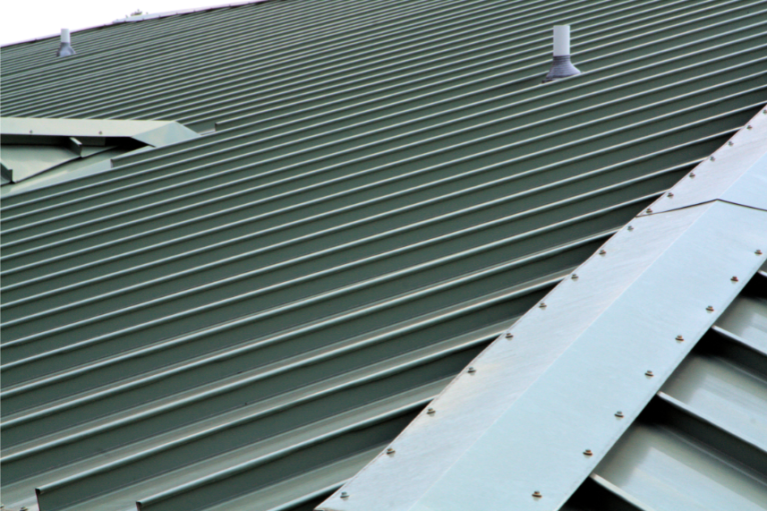 Flashing Damage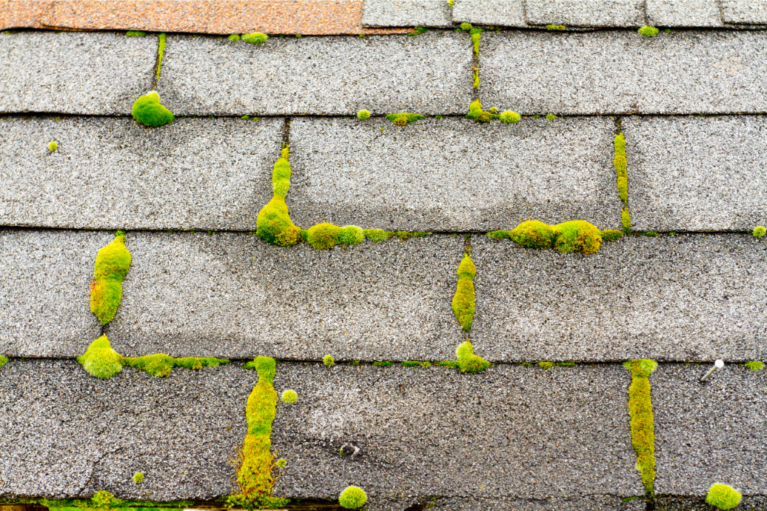 Moss Growth
Hail Damage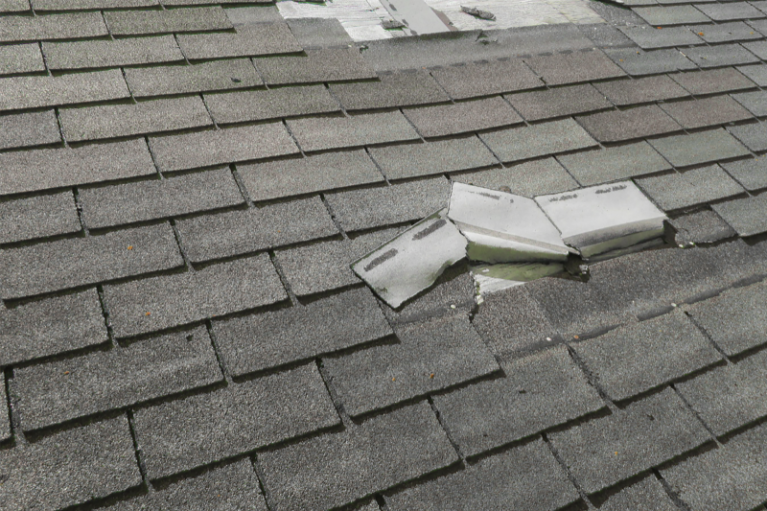 Missing Shingles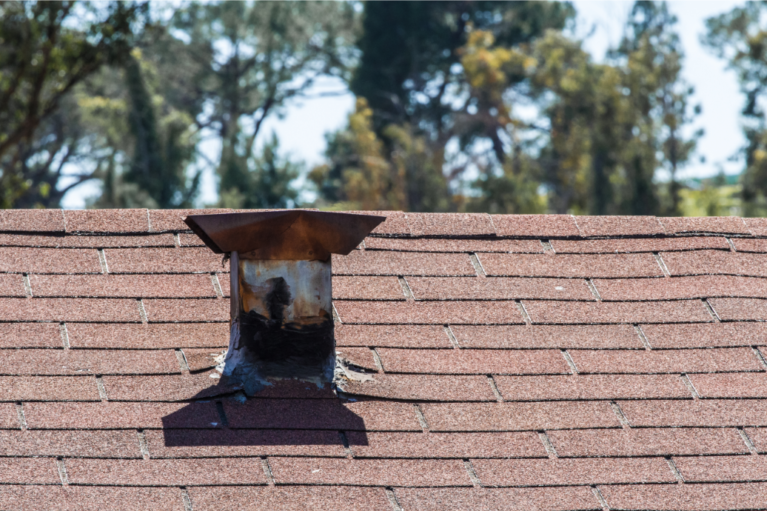 Vent Raised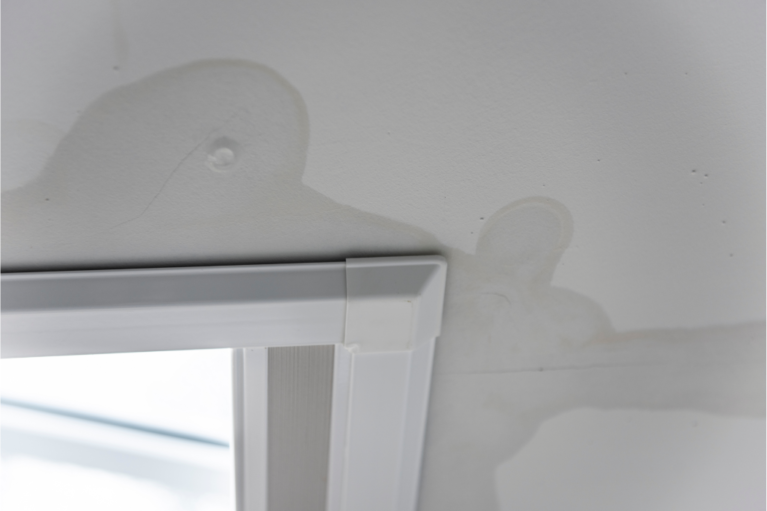 Skylight Leaks
Sagging Roof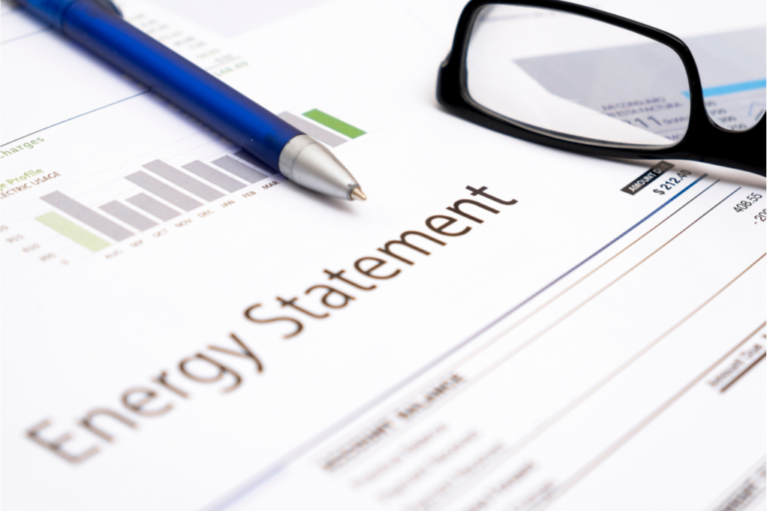 High Energy Bill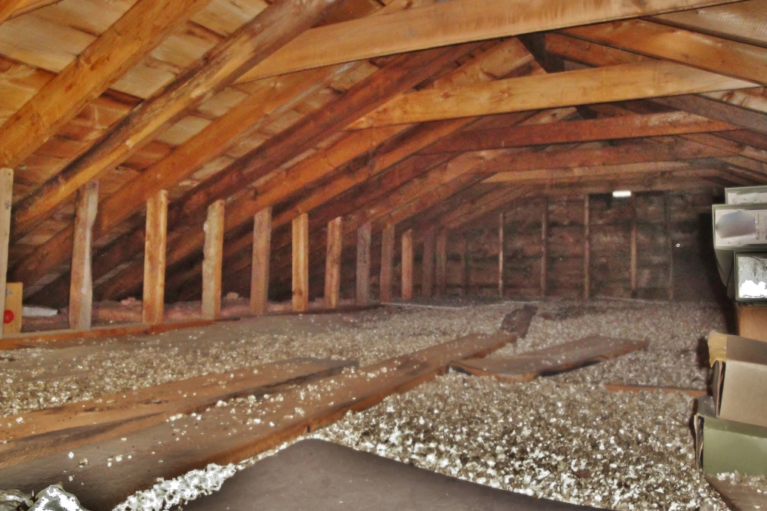 Light in Attic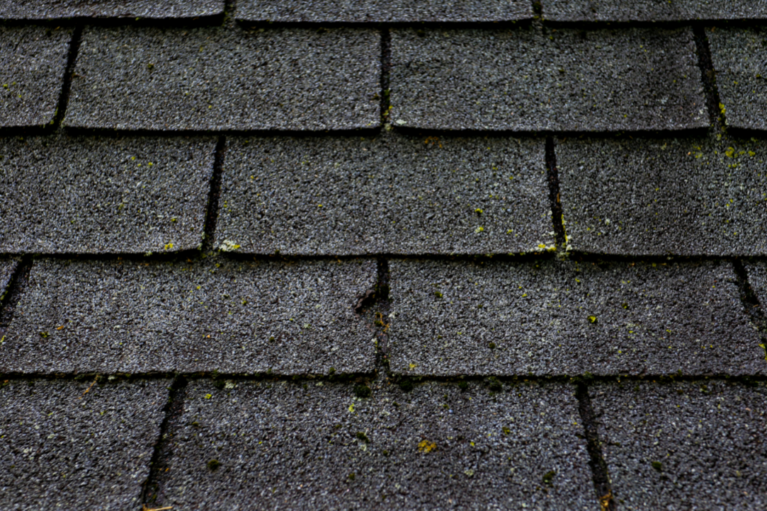 Wildlife Marks
Minor roof issues may not appear to be a huge deal at first, but the situation can quickly turn sour. The longer this damage is allowed to go unchecked, the more likely your roof components and sub-structures will begin to degrade. If your roof isn't secured, your house may be vulnerable to leaks in a heavy downpour. In the aftermath, you will be responsible for repairing not just your roof but also any ruined ceilings and flooring within your home. However, there are also times when the damage is unexpected. In this case, we offer emergency roof repair services.
Some of the most common roof issues that need repair include damaged shingles, ruined soffits, excessive moisture, problems with the flashing, and buildup in the gutters. Our roofing experts will drive to your location, inspect the damage, and suggest immediate solutions to restore your roof to its original condition as soon as possible. Whatever the damage is, our professionals have the know-how to address it immediately. We can help you with metal roof repair, skylight repair, shingle roof repair, and more.
Get your home roof inspected by our professionals early on, regardless of whether you know there is an issue or merely suspect there could be one. Our skilled roofers are well-versed in both principles and practice. They've had specialized training and have a track record of successful projects under their belts.
Having a professional on your side also ensures that you'll be safe. It's not uncommon for roof repairs to involve accidents. Thus, roofing contractors take safety measures and equip themselves appropriately to conduct their work. By hiring our experts, you can make sure that the roof fix will be completed safely, on time, and within budget.
Roof Maintenance
Your house's roof is subjected to a lot of wear and tear on a daily basis. Many factors contribute to a roof's early deterioration: wind, rain, snow, ice, high temperatures, and damage by branches and other debris. Without regular inspections from a qualified roofing professional, you risk serious problems with your roof's structural integrity.
Keeping your roof in top condition requires a regular roof maintenance schedule. By doing so, you can also ensure that it lasts longer. This is important because your roof is a significant investment in your home. Traditional steep slope roofs require regular maintenance such as leaf blowing, gutter cleaning, and roof washing. Low slope roofs are even more suseptible to damage and require high maintenance and upkeep. During our regular roof maintenance inspection, we will thoroughly evaluate for any signs of deterioration. Additionally, you can count on us to assess the interior of your home to see if you need any roof repairs. You can expect a longer-lasting roof with the proper upkeep and regular inspection of these elements.
What Our Customers Can Expect
Step 1
Free Estimate
When you call for a consultation, one of our qualified team members will speak with you and give a free estimate. We'll provide you with a detailed proposal explaining the scope and pricing of the project.
Step 2
Project Manager
We will appoint a specialized project manager to oversee the roofing repair and maintenance on your behalf.
Step 3
Punctual Service
Our roofing experts will begin work as soon as we have reached an agreement on a timeline. We will see to it that the project is completed on schedule and budget.
Step 4
Customer Satisfaction
After the project is finished, we will thoroughly inspect it to guarantee that it meets our quality standards and that you are delighted with the outcome.
Metal Roof Repair
In terms of durability and environmental friendliness, metal roofs are one of the most popular options for residential and commercial buildings today. Metal roofs are not only fireproof, but they are also resistant to many of the issues that plague other types of roofing. However, your metal roof is more vulnerable to a range of problems if it hasn't been maintained or installed correctly. Some of the common issues with metal roofs include oil canning, leaking, scuffing & scratching, corrosion, dissimilar metals & materials, as well as chalking & fading. With the right materials, roofing experts can make sure that your metal roof is properly repaired. It is important to follow the manufacturer's repair instructions during restoration for most metal systems.
Asphalt Shingle Roof Repair
Asphalt shingle roofs are another popular choice for home and business owners. They are the most common type of roofing material and also one of the most affordable, but they do require repairs from time to time. Some of the most common causes of damage include snow, hail, rain, wind, and strong sun rays. Improper installation can also lead to issues over time. While there are several tutorials online for DIY repairs, we recommend getting your asphalt shingle roof repaired by professionals.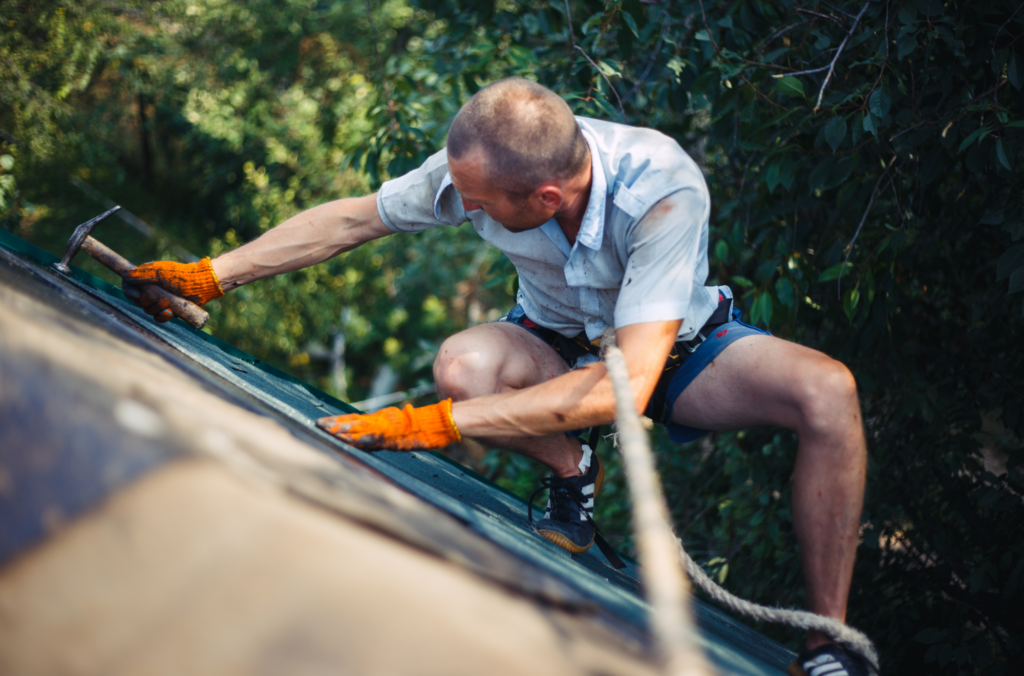 Steps Athens Remodeling and Roofing Take To Properly Repair Your New Roof
By hiring us to conduct routine roof maintenance and repair, you can keep your house in good shape and avoid structural problems. The following is a breakdown of what to expect during the roof patch process:
Because we place a premium on safety, we make sure our crew members are equipped with the proper protective equipment.
We will identify all damaged portions of your roof, not only the most obvious ones. We will inspect the shingles to see if any are curled, broken, or missing, among other things.
If there are any damaged shingles, we will remove them to be replaced.
We will install a new drip edge if needed. A drip edge on a roof isn't always required, but it gives the structure a more finished appearance and keeps water from dripping onto the fascia boards.
Additional underlayment will be installed in bare spots. Underlayment is essential because it provides extra protection for your roof against inclement weather and helps to prevent leaks and water damage from occurring.
We will cover the new underlayment in felt paper. This offers various advantages, including improved water drainage beneath the shingles and a better fire rating.
If roof flashing repair is required, we will do so. By directing water away from critical roof areas (such as dormers or walls), metal flashing can be used to protect the roof's structural integrity. Chimney flashing repair should also be done if needed to prevent leaks.
Replacement shingles or metal slabs will be installed. A new shingle will be laid in the place of the ones that were previously removed.
We will nail in all the new shingles or properly fasten the metal. Improper nailing is the most prevalent reason behind storm-related roof failures. Therefore, it is critical to adhere to the manufacturer's nailing guidelines during installation.
To prevent any leaks and water damage, we will weatherproof your vents. Additionally, we will weave extra flashing, including vent, dormer, and step flashing, into the roof to keep moisture from entering beneath the shingles.
If there is damage near the roof's ridge, we will cap it with a layer of shingles to allow strong winds to travel over rather than blasting into it.
Once we've finished the repair, we'll inspect your yard for any stray nails or other junk and ensure that it's completely clean and free of debris.
Contact Athens Remodeling & Roofing today for a free estimate on your roof repair in Athens, GA!